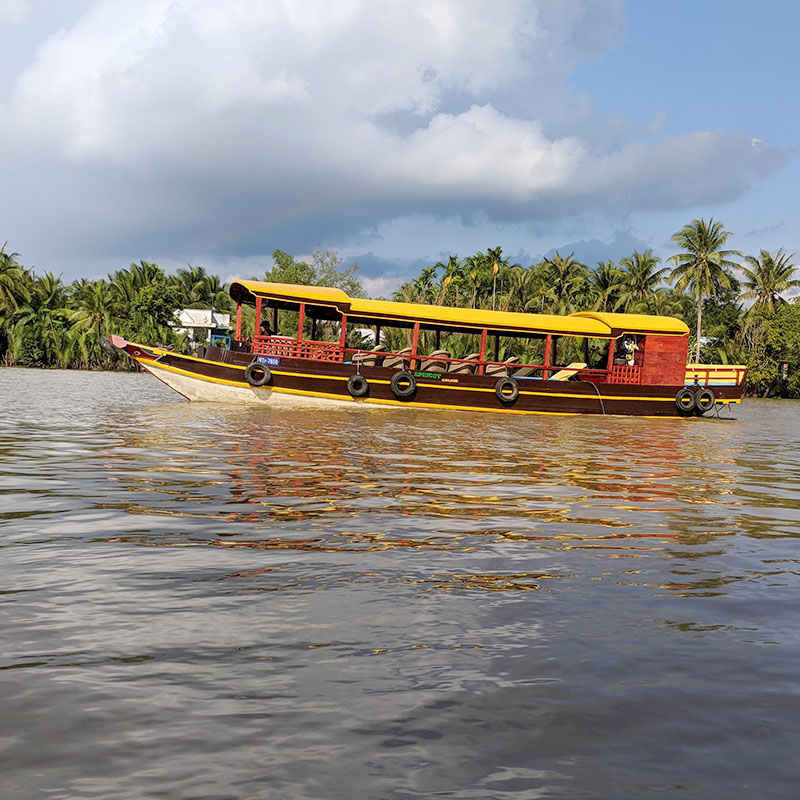 Apricot Cruise in Mekong Delta
In September 2018, Aurora Travel & DMC introduced its ecotourism day tours in Mekong Delta, Vietnam aboard Apricot Cruise, which is high quality boat with luxury services operated by local villagers.

A tradition-inspired river barge, Apricot Cruise is a modern and tastefully river boat built by local ship builders following traditional designs. Wood and rattan blend seamlessly with the verdant surrounds sets the Mekong Delta discovery in an authentic and elegant in perfect harmony with the natural surroundings. This full-day trip offers travellers all the colorful aspects of Mekong delta's secrets. Beautiful natural landscape of fruit orchards and rice paddies, lesser-seen glimpse into rural Vietnam and a slow tempo daily life of friendly local are being unveiled along the river in a quiet and intimate atmosphere.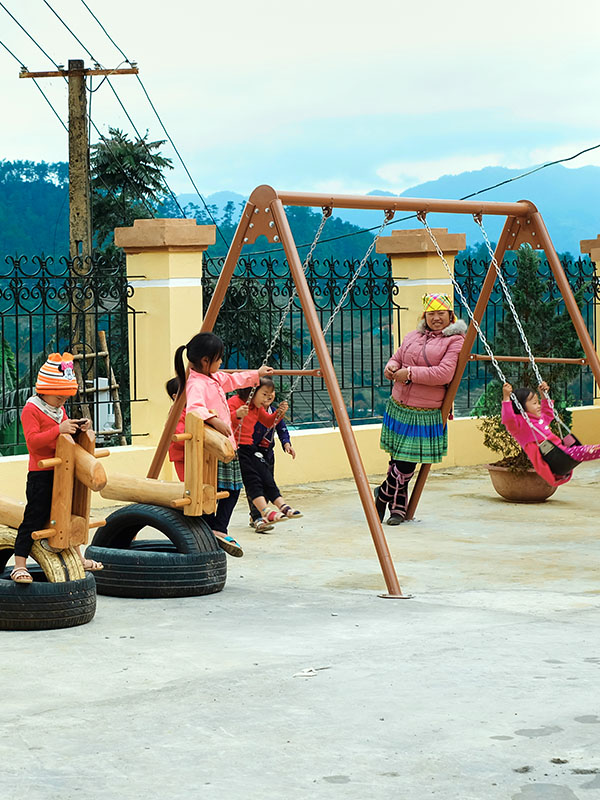 Hillside Playground, a meaningful creation for smiles of local children in Mu Cang Chai
Located in the charming province of Yen Bai, Mu Cang Chai town is farmed for its pristine natures of high forested mountains, deep valleys, wonderful waterfalls, especially picturesque terraced fields. This is also the home to various ethnic groups residing scattered on the slope of high mountains and leveling the mountains into different steps for their rice cultivations.

The living condition here is still simple, local children needed a place to enjoy physical activities after school time. With the support of local governments and the community, Aurora Travel & DMC Team is proud of giving birth to a specially equipped playground inside a local hillside nursery school that is fully surrounded by stunning mountains and picturesque terraced fields. Built in October 2020 by benefiting by natural and cultural material of the community as inspiration with swings, slides, and seesaw that have been carefully formed, the missions of our lovely and colorful playground are to help the local children to have fun together, spread their happiness. With a maximum capacity of 30-40 children, the playground is opened daily and free of charge for local people. Aurora Travel offers a great way for our guests to truly affect the happy faces of local kids by taking part in fun outdoor activities with them, to get your hand ready to maintain or build playground facilities. Observing their happy smiles, we have confidence and motivation to expand more community-based projects in the off-the-beaten-track corners of the country.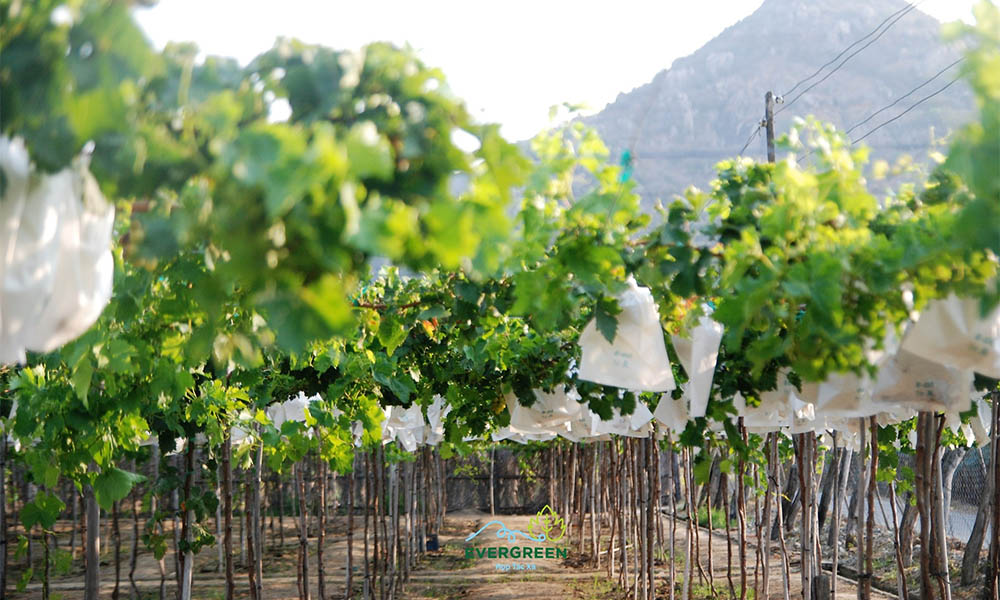 Evergreen - Eco-tourism project in Ninh Thuan province
Situated about 350 kilometers from Ho Chi Minh City and about 100 kilometers from Nha Trang City, Ninh Thuan is a less touristy beach destination of the South Central Coast of Vietnam and also once known as "the Land of golden sunshine and dry wind". The climate and soil condition here are ideal for grape growing.

Considered as one of our most important strategic directions, Aurora Travel & DMC has undertaken a collaborative project with a Canadian NGO for the sustainable development of tourism and positive impacts on current economic activities and livelihoods of local farmers in Ninh Thuan that reply on their fertile and productive vineyards. Following a dedicated and thoughtful Market Analysis and Survey, our recommended travel programs aim to promote authentic ecotourism and to give back to the local community. In line with the marketing tasks of promoting ecotourism products, we supply and monitor professional training courses specifically for local farmers and staffs with the purpose of raising awareness about sustainable tourism and fostering sound ecotourism development. Travelers are invited to take in some of the various thrilling ecotourism activities such as cycling through lush rice fields and peaceful villages, engaging in interesting conversations with local friendly famers, and being "a real local farmer" at the vineyards…