New Upscale Malaysia Hotel Opening in 2021 and 2022
Update: Aug 03, 2022
Several new hotels and resorts in Malaysia are opening to welcome tourists this year or the one after that, all set against the clamor of Covid-19.
As more members of the general public receive their essential Covid-19 vaccinations, the groundwork is laid for the big tourist revival to occur in 2022. Due to protracted lockdown and lengthy border restrictions on both the local and international levels, hospitality players had a terrible year in a significant portion of 2020 and 2021. According to MasterCard, Kuala Lumpur was the sixth most visited city in the world in 2018. The capital of Malaysia serves as the main entry point for incoming tourists.
Alila Dalit Bay Sabah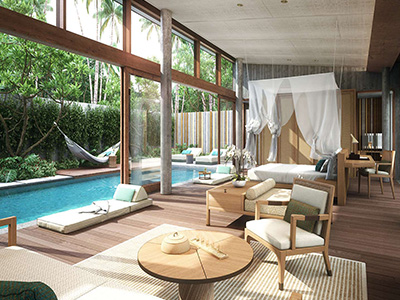 Opening date: June 2021
Alila's entry into Borneo will bring out a range of eco-luxury and sustainable suites and villas for the discriminating traveler who yearns for seclusion and pampering. It is situated on a gorgeous length of white sandy beach, 40 minutes from Kota Kinabalu. The 152 rooms and suites at this seaside resort include a variety of restaurants, a sky lounge, and a bar. One of the resort's features is an outdoor chapel for weddings. There are 74 villas in this complex that have been designated for private ownership in case Alila tempts you to the point where you decide to relocate permanently.
DoubleTree by Hilton Putrajaya Lakeside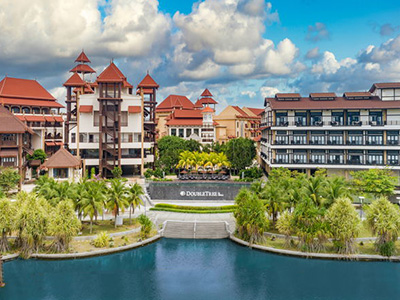 Opening date: October 2021
The newest DoubleTree hotel, which is surrounded by Putrajaya's lush surroundings and has a prominent lakeside location, caters to guests who want quick access to excellent amenities while still getting to experience a resort-like ambiance. There are several chances for sightseeing nearby thanks to the Millennium Monument, the pink Putra Mosque, the Moroccan Pavilion, and the Putrajaya Botanical Garden. The 290-room hotel has, among other things, a Malaysian restaurant called Makan Kitchen and an adult-only Lakeside Pool.
Hyatt Centric Kota Kinabalu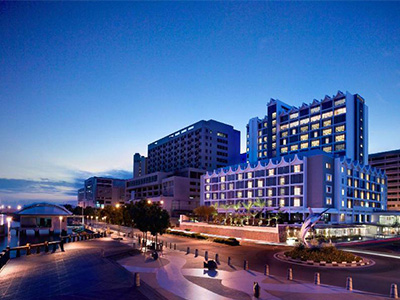 Opening date: Q1 2022
The opening of Hyatt Centric Kota Kinabalu adds to the proliferation of international hotels in Sabah's most populated city. It was designed by the Japanese architect Kengo Kuma, whose creations include the Japan National Stadium utilized in the most recent Olympics. Visitors may delight in and immerse themselves in the city's fortunate topography, where lovely islands are close by and plentiful, by going to the Jesselton Point pier.
Parkroyal Langkawi Resort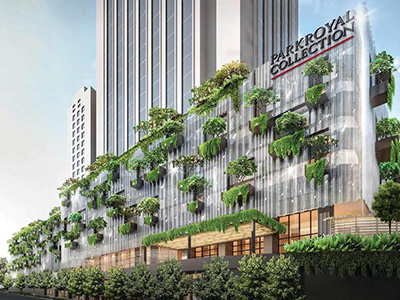 Opening date: May 2022
The 310-room hotel will be Parkroyal's first in Langkawi and be located in the well-liked Pantai Tengah area. The resort will include seven private villas, premium suites with unusual sky-dipping pools, and is surrounded by sandy beaches and a variety of eating and nightlife options. The prized Discovery loyalty program includes Parkroyal.
Park Hyatt Kuala Lumpur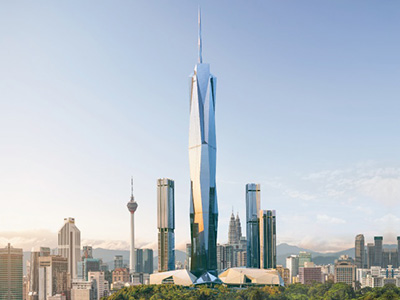 Opening date: May 2022
The prestigious Hyatt brand Park Hyatt will make its debut in Kuala Lumpur at the 644m tall Merdeka 118, the second-tallest skyscraper in the world after the untouchable Burj Khalifa. Hotel guests will occupy the top 17 floors of the mixed-use building, which is, you got it, 118 stories tall and was designed by Fender Katsalidis. The hotel has 232 bedrooms, including 28 suites, and 30 residential flats, and it looks out over the iconic Stadium Merdeka.
Parkroyal Collection Kuala Lumpur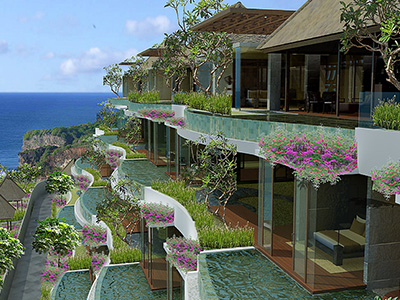 Opening date: June 2022
Pan Pacific Hotels Group, a well-known name in the area, is opening multiple hotels around the nation. The Parkroyal Kuala Lumpur, located in the center of Bukit Bintang, has undergone extensive renovations and will now be known as Parkroyal Collection, a sustainable brand under the group's umbrella, together with Pan Pacific Serviced Suites Kuala Lumpur for extended-stay travelers. Expect to see a lot of vegetation on the land, similar to an urban arboretum.